Residential Roofing Provider and Installation Contractor
Composite Shingles | Metal | Tile | TPO | Gutters | Siding
LD Roofing provides quality, residential roofing and installation services to the Greater Houston Area.
We provide a variety of roofing options to accommodate your curb appeal, functional needs and budget. We procure and install materials from high quality, well respected brands including GAF, CertainTeed and Owens Corning. Our roofing installation team is among the most experienced in the area. Check out examples of our work below.

QUALITY YOU CAN COUNT ON
WE GUARANTEE OUR WORK!
It is our promise that your project will be carefully managed from material selection to final installation. We will treat your home with the same care we do our own.
LD Roofing offers a 2 year labor warranty on roofing installation additional to manufacture and supplier roofing/gutter/siding product warranties.
A TEAM YOU CAN TRUST
ROOFING PRODUCT AND INSTALLATION EXPERTS
Our installation technicians average 30 years of experience within their specific category!
YOU HAVE OPTIONS
EXPLORE MATERIALS & PRODUCTS
Determine which roofing product, color and style is best for your home. Receive pro-tips from our experts in making your selection. Add gutters to direct water flow coming off of your roof and improve drainage around your home. Enhance your home's improved curb appeal with siding replacement and painting.
SCHEDULE A VISIT FROM AN EXPERT
We will meet with you on site in your own home to go over your needs, review options and product samples and guide you through the selection process.
Select the Right Roofing Material for your home – we're with you every step of the way
Composite | TILE | Metal | TPO | Gutters| Siding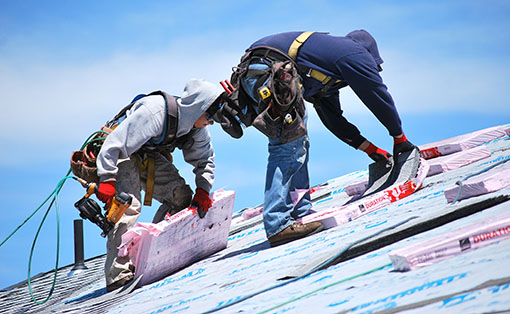 Composite Shingles | Tile | Metal | TPO
From selection and procurement to installation and final walk around we provide it all and leave your home better protected with a quality roof and your property free of debris with landscaping unharmed.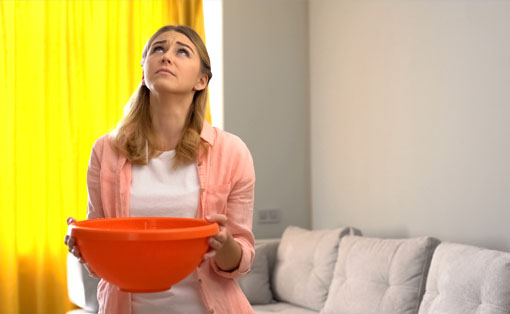 Composite Shingles | Tile | Metal
We can inspect your home's roof and assess any damage and we have insurance claim specialists happy to assist you in obtaining coverage. We complete repairs to roofing, gutters, fascia and soffits to resolve leaks and aid in keeping critters out of your attic and home as well.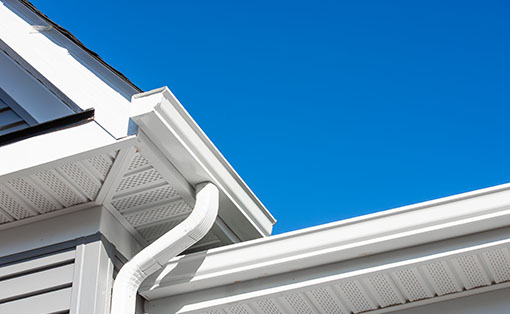 We procure and install gutters and gutter systems in 4, 5 and 6 inches. Gutter guards are available to make keeping your gutters clear and flowing an easier task.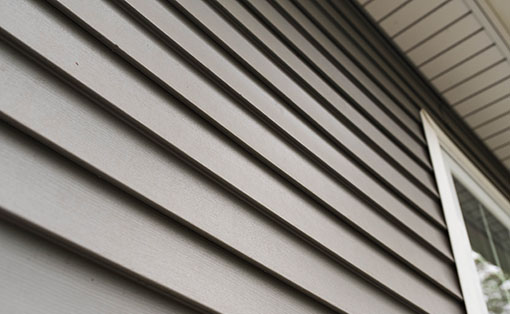 Whether you need a repair or replacement we can install wood and hardy plank siding on your home and apply fresh paint as well, ensuring your home is protected and your curb appeal maintained. 
HIGHLY-RATED HOME ROOFING & INSTALLATION SERVICES
Lane and his team did impeccable work. We are in the midst of a remodel and Lane worked with our decorator to ensure the color of our roof and roof addiction was the right color. Not only did we get drone picture updates in the middle and at the completion of the job, Lane was in constant communication and ensured the space was left as they found it before the job began. 10/10 would recommend them to anyone needing a new roof!
Lane & his team got the job done incredibly quickly & professionally. We truly appreciated how the communicated promptly, and gave us an honest opinion on what needed to be done. He got his team out to us the next day in anticipation of a big storm. Thank you so much LD Roofing & Exteriors - would & will highly recommend you to all my friends, neighbors & family!
Sam Kelner Business Performance Advisor
2022-10-30
LD Roofing did my job on time and quickly. They are a top notch reputable roofing company and I would recommend and use them again.
Richard Falcon
2022-10-09
Not only does my roof look beautiful but it happened quickly and for a reasonable price! I got five quotes and was happy that we decided on LD roofing… They did a great job they swept for nails, they took great care of my swimming pool during the process and keep me posted constantly what a great company! I highly suggest them
Great roofing contractor. I recommended him to a neighbor hit by lightning. He immediately contacted them and went to the job. He was honest, knowledgeable and helpful. I will continue to recommend them and will use their services myself the next time I need any roof services.
LD Roofing provided excellent customer service and my home roof replacement. I absolutely recommend LD Roofing for their quality of service and commitment to providing great customer service.
LD Roofing & exteriors was professional, on-time and did an excellent job with our roof replacement, siding, paint, skylights and new gutter system. We will definitely use them again when future projects arise.
I was thoroughly impressed with their honesty and integrity throughout the whole process. They worked hard with my insurance company to get the best compensation possible. Even in the midst of replacing my roof, something fell off the roof and broke an instrument on my pool equipment. They made me aware of it, called their personal pool guy and had it fixed that day. I would highly recommend LD Roofing to anyone!!
Incredibly professional service. Quick, clean installation of a new roof at my office.
Check out our work: Roofing installation for home
Composite Shingles | Tile | Metal| TPO | Gutters| Siding
View roofing, gutter systems and siding work that the experienced LD Roofing team has provided and installed on homes throughout the greater Houston area.
If you are concerned about your present roof's ability to protect your home we would love the opportunity to discuss your needs and options with you and to earn your business.